Surface treatments cause the need for exhaust air plants. We offer different solutions in this field. For example:
gas scrubber
mist eliminator
biological filters
activated carbon filters
catalysts
Therefore we can offer complete solutions in the field of surface technology.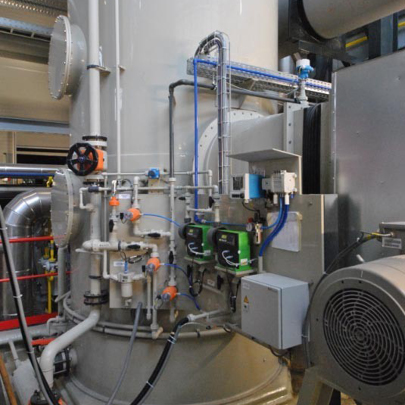 Service and maintenance work for exhaust air plants
We also offer customized service and maintenance work for our plants. This guarantees the permanent and satisfactory operation of the plants.